What do you consider is the role of a Digital Leader in the organisation you work for? Perhaps you may not even have heard of the title which is all the more reason to carry on reading!
As Head of Digital in our own company, this was a question I thought deeply about as we listened to Tom Cochran, President Barack Obama' White House Digital Leader. This was at the recently concluded Digital Transformation Congress at the Gallagher Convention Center in Johannesburg, South Africa.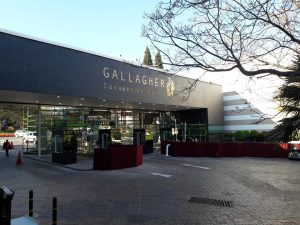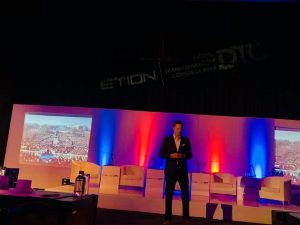 His story particularly caught my attention and indeed intrigued us all as he candidly shared insights of his eight years working with the former US president.
His keynote presentation titled "Yes we can. Yes we did. Digital Transformation in the Obama White House" fleshed out key pints that every digital protégé should note as they chart out their career and specific responsibilities.
In order to push through Digital Transformation at the White House, Cochran had to first win the hearts and minds of his colleagues. He needed to give them a reason to care and embrace the difficult journey ahead into the digital sphere. His task was to manage all digital activities at the White House and Public Diplomacy.
More importantly in pushing this agenda forward, was the constant reminder of failure. However having the 'clarity' to ignore hierarchy and shift his focus on harnessing the culture at the White House i.e. up skilling his colleagues to prepare them for the required culture change, was one of the KEY strategies that helped drive change at the White House.
With the right tools and technology, change can effectively make things better at any organization. With the right Digital Transformation Agenda, transformational 'change' can make giant strides at your company's mission-critical processes and operations. When done right, it changes the way your company works, thinks and addresses the relevant challenges.
Tom Cochran emphasised in all this, adding that the 'People & Culture' element, is KEY to the success of your team. A good leader shares whatever is most pertinent. A great leader however focuses on building a holistic team. Focusing on people first, encourages and leads to digital success.
Cochran was able to host about 140 lunches to build humility and credibility during his eight year career at the White House.
Any large organisation will always face immense challenges driving change because of its size. Neither money, nor the right technology will be the heart of the issue, BUT terrible processes or procedures that do not highlight the planned value and thus a creating a big challenge to implement digital transformational agendas.
In all this Cochran makes a valid conclusion for why Digital Leaders should care? If we do not listen to our customers someone else will. Digital transformation is about focusing on 'people!'