GOtv Uganda rolls out festive campaign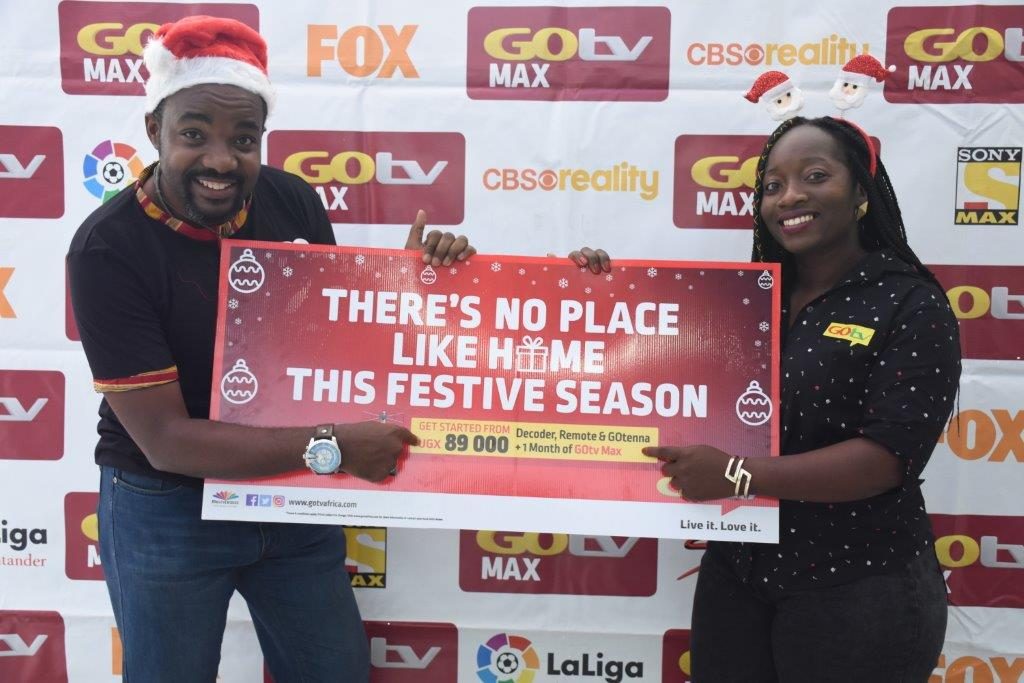 GOtv Uganda has rolled out a campaign dubbed 'Welcome Home', that seeks to promote the pay Tv's wide range of entertainment this festive season.

Go-getters who purchase a GOtv between November 9th 2018 and January 31st 2019 will automatically receive one month free of the GOtv Max bouquet which boasts a fleet of over 40 channels including movies, local content and sports such as La Liga, English Premier League and champion's league.

While speaking at the MultiChoice Head office in Kololo, Albert Nga, the GOtv Uganda Marketing Manager said, "Every festive season is a time of joy when families come together and celebrate. As a company, we always take this opportunity to offer the best entertainment for the season. This year is no different. We have set out to provide our customers with a free month of 'GOtv Max' as an induction to the GOtv family this festive season."

GOtv recently added two new channels to the GOtv Max bouquet including BET and Supersport 5 as well as Serie A, the Italian football league for football fans and Pearl Magic a new channel designed to showcase Ugandan local content.
Nga continued, "The timing is perfect in such a way that Go-getters will be spoilt for choice. After the first month of free 'GOtv Max' access, customers can continue to view the channel at only UGX 49,000 throughout the festive season going forward. We have lined up a variety of rich and exciting content and are therefore confident that the people will look forward to catching their favourite entertainment at home."

Tina Wamala, MultiChoice Uganda PR and Communications manager said, "There is a lot of interesting content in store for our customers this festive season which reinforces our commitment to ensuring that our customers receive the best possible services and great entertainment. I urge you to take this opportunity to have a feel of the best GOtv has to offer this season."

-ENDS-

For more information related to this press release please contact Tina Wamala on Tina.Wamala@ug.multichoice.com or 0312245206.

Share
X CLOSE