Internet of things : Data and the day-to-day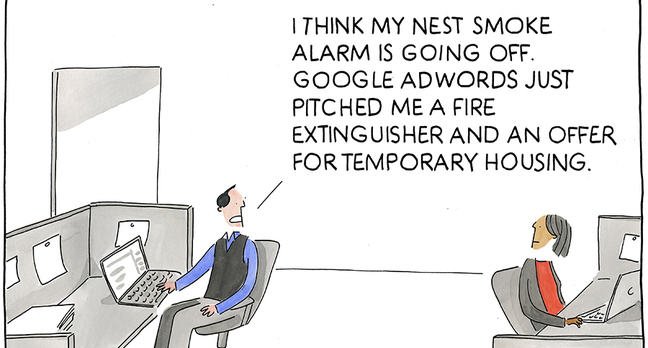 In an interview, Bernd Leukert, a senior executive with SAP, the world's largest inter-enterprise software company, commented on the IoT:
"…many analysts speculate that the number of connected devices could be more than 50 billion by 2020. …Devices can analyse their own contextual information and advise customers about optimal ways they can be put to use. We have long envisioned these types of intelligent devices – now they are a reality thanks to recent gains in the realms of connectivity, sensor technology, and real-time data processing for a wide array of products. Today, it is all about selling outcomes rather than products."
Potential issues with the IoT
Read this extract from the McKinsey report, and then consider the questions that follow:
Consumers
IoT offers substantial benefits for consumers as well as a new set of risks.
…One of the most important sources of value will be greater consumer convenience and time savings. As they travel, consumers will benefit from IoT-managed roadways, self-driving cars, real-time public transit information, and planes that land and take off on schedule. At home, they can offload housework to smart appliances, save money on energy, and improve their health. However, privacy, already a concern, will only grow as IoT applications spread.
…When consumers sign up for services, they should bear in mind what kind of data permissions they are granting and push vendors for transparency.
…Finally, with all of the devices and services that IoT enables, consumers might be overwhelmed by the proliferation of information and choices.
…Finding ways to manage this potential information overload will become increasingly necessary for consumers.
IoT user companies
The adoption of IoT-based systems has the potential to alter the economics of many industries.
…When corporate users have the knowledge to specify features, they can demand interoperability in order to ensure they capture the full potential of these technologies. Companies that use IoT in novel ways to develop new business models or discover ways to monetise unique IoT data are likely to enjoy more sustainable benefits.
Technology suppliers
The Internet of Things is a major opportunity for incumbent technology suppliers as well as for emerging players. The market for IoT components and systems grew 160% in 2013 and 2014, and could exceed 30% a year through 2025.
…There will be opportunities to create new business models, such as providing IoT-enabled machinery as a service. There will be rising demand for vertical expertise to help companies in specific industries incorporate IoT technology into their production and business processes. Finally, technology suppliers will need to collaborate on standards, protocols, and platforms to enable the interoperability that is essential for maximising IoT benefits.
How is the Internet of Things changing your approach to customers, or how might it do so?
Share
X CLOSE