How social currency influences purchasing decisions.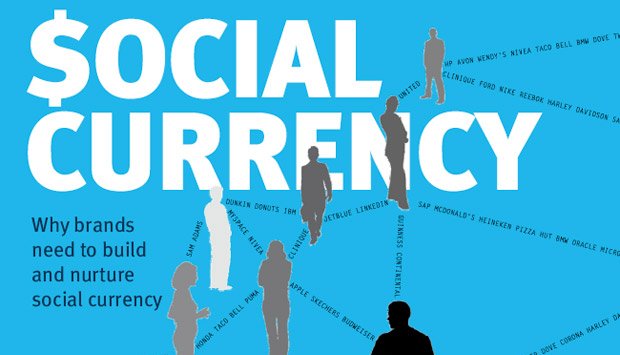 A Social currency is a common term that can be understood as the entirety of actual and potential resources which arise from the presence in social networks and communities, may they be digital or offline. That's according to Wikipedia.
"Influence is like a bank account. The more you use it, the less you have". @MrobertsOnline
explains what the term "social currency" means. Brands, in general, are always looking for creative ways to position themselves to grow their brand equity in the digital sphere.
Every day in our offline conversations, we are influenced by many things socially, politically and economically which morph into opinions / beliefs that frame the "word of mouth".
Word-of-mouth plays a key role to push the customer to "Google" (search) and get more information about offline buzz.
Research done by Keller Fay Group concludes that up to 93% of word-of-mouth is offline and 7% is found online. These findings make it clear that as Digital strategists, our focus should be more on the offline conversations and less on what the buzz is online to map out and build a conversion funnel that will result to a lead on the website or a share on social networks.

The science of Content marketing is about carefully crafting content that can be consumed and influence the target audience to get them talking and responding to the call to action. This result is an earned social currency.@Mroberts Online said in a Tweet "Consumers have 16 product-related conversations a day. Create content worth talking about". People share what makes them look good. Create content that boosts their ego. No one will spend their time to consume mediocre content.
A research done by Mckinsey and Company shows that purchase decisions are influenced by up to 20% – 50% of word-of-mouth conversations.
The table below breaks down how purchase decisions vs other forms of media influence people to make buying decisions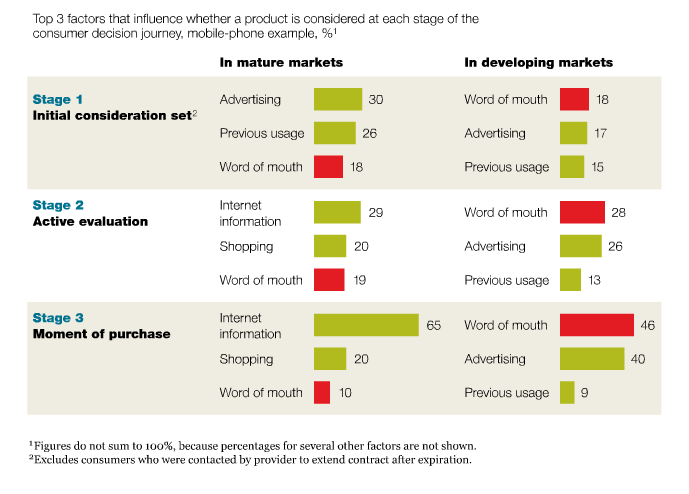 The internet is the second largest driver of word-of-mouth while TV is the first. The fact is that great content will resonate and influence social currency.
According to Mike Roberts, digital marketers are mistakenly optimizing content for page views instead of word-of-mouth. That's where we lose the game.
Conclusion
In Africa today there is a diverse group of trendsetters, education enthusiasts, media influencers, social activists and content creators. Brands need to develop locally relevant, quality products that are tailored to local markets. Brands can only do that if they understand what quality means for African customers. They should know their preferences, lifestyles, and daily needs. This will play a key role in influencing word-of-mouth conversations held offline in their homes, streets, markets, bars and offices to earn the social currency.
Share
X CLOSE